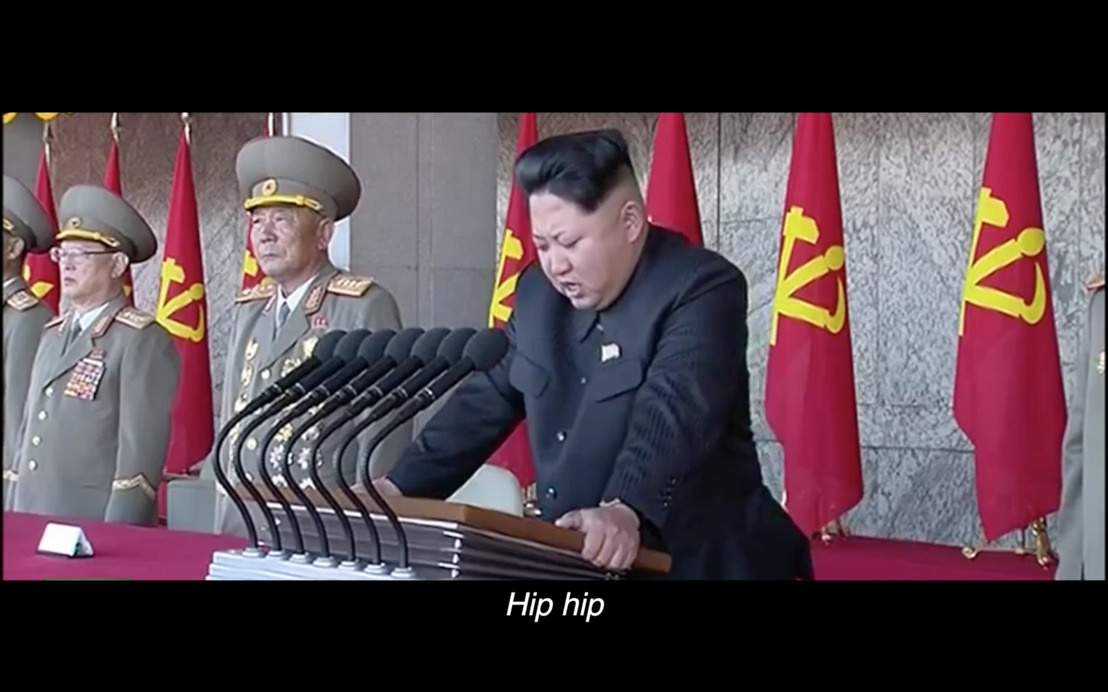 Dictators sing 'Happy Birthday' for reporters without borders
Thursday, April 28, 2016 — This year, Reporters Without Borders Belgium is celebrating its 20th anniversary. For 20 years, reporters have been risking their lives fighting for freedom of information in modern day dictatorships such as Syria, Iran, Russia, China, Zimbabwe and North Korea.
To 'celebrate', advertising agency Publicis Brussels created a mashup video that shows dictators Vladimir Putin, Kim Jong-Un, Recep Erdogan, Bashar Al-Assad, Robert Mugabe and others singing 'Happy Birthday' to Reporters Without Borders.
These dictators are some of the worst offenders against freedom of speech and information, as indicated in the new 2016 World Press Freedom Index published on 20 April 2016.
Without them, there would be no need to fight and die for press freedom. Without them, Reporters Without Borders wouldn't be celebrating its 20th anniversary.
Please help us spread our Happy Birthday wishes. So we can continue to fight for press freedom. Until we no longer have to.
Actors (in no particular order):
Vladimir Putin, Kim Jong-Un, Recep Erdogan, Robert Mugabe, Bashar Al-Assad, Mahmoud Ahmadinejad, Xi Jinping, Muammar Gaddafi, Saddam Hussein, Hugo Chavez, Fidel Castro, Hosni Moebarak, Ben Ali, Alexander Lukashenko, Isias Afwerki & Teodoro Mbasogo.
Credits:
Creative Directors: Tom Berth, Geert De Rocker
Digital Creative Director: Naïm Baddich
Copywriter: Maarten De Maayer
Art Director: Daniel Van den Broucke
Agency Producer: Publicis Brussels
Digital Producer: Tanguy De Kelver
Account Manager: Amandine Clio
Strategic Planner: Berten Peremans
Publicis Brussels | Facebook
Eva Devos
Managing Partner at Publicis
Tom Berth
Creative Director at Publicis