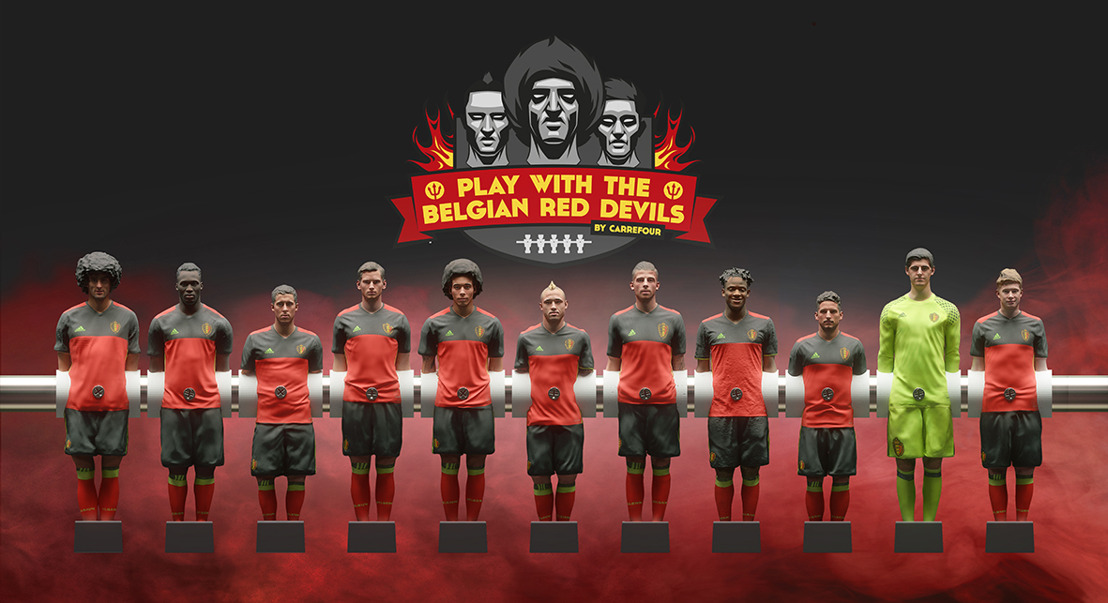 Carrefour speelt met de Rode Duivels
Woensdag 8 juni 2016 — Carrefour, fan en officiële sponsor van de rode duivels, heeft op de vooravond van het Europees Kampioenschap in Frankrijk een wel héél speciale verrassing in petto voor voetbalfans. Carrefour geeft namelijk de eerste en enige Rode Duivels kicker weg. Het project, bedacht door Publicis Brussel, was meer dan een jaar in ontwikkeling.
De Rode Duivels werden tijdens een zeldzaam bezoek in België gescand in 3D door 3D-techneut Mark Florquin. Vervolgens werden ze één voor één in 3D gemodelleerd en omgezet tot kickerspelers. Daarna begon de zoektocht naar het juiste materiaal om de Rode Duivels mee te printen in 3D: stevig genoeg om de strafste kickerstoten te doorstaan. En in een zo hoog mogelijke resolutie.
Het resultaat: 11 levensechte Rode Duivels om mee te spelen. De tegenstander? Dat wordt de winnaar van de Play with the Belgian Red Devils wedstrijd. Hij of zij wordt samen met 10 vrienden in 3D gescand, gemodelleerd en toegevoegd aan de kicker. Om het unieke exemplaar te winnen, moet je de uitkomst van alle matchen van de Rode Duivels op het EK zo juist mogelijk raden.
De wedstrijd begint op maandag 6 juni en eindigt zodra de Rode Duivels het EK winnen... of uitgeschakeld worden. Wie straks tegen de Rode Duivels mag spelen? Er is maar één tafel. En er kan maar één winnaar zijn.
Credits:
Creative Directors: Tom Berth, Geert De Rocker
Digital Creative Director: Naïm Baddich
Copywriter: Maarten De Maayer
Art Director: Daniel Van den Broucke
Agency Producer: Publicis Brussels
Digital Producer: Tanguy De Kelver
Account Director: Nathalie Tavernier
Account Executive: Alyson van der Linden
Web Development: Social Lab
3D Wizard: Mark Florquin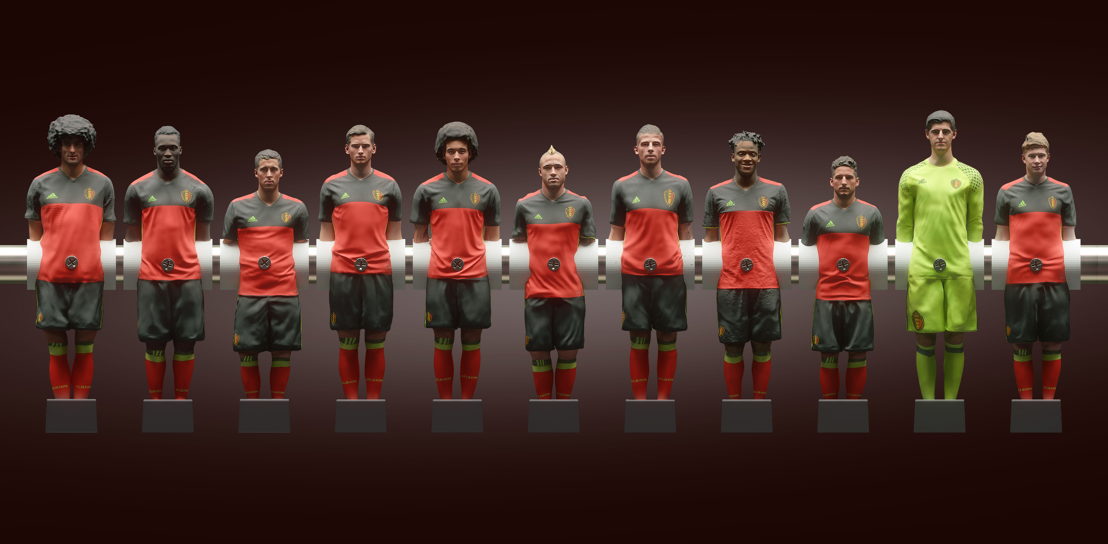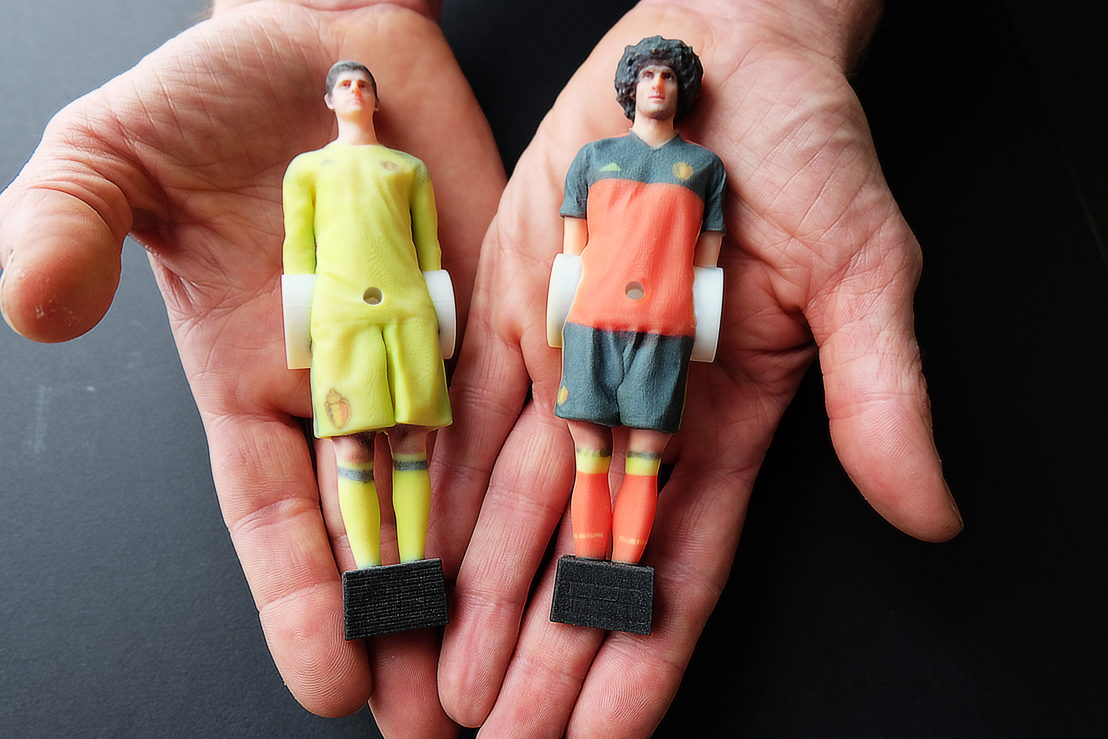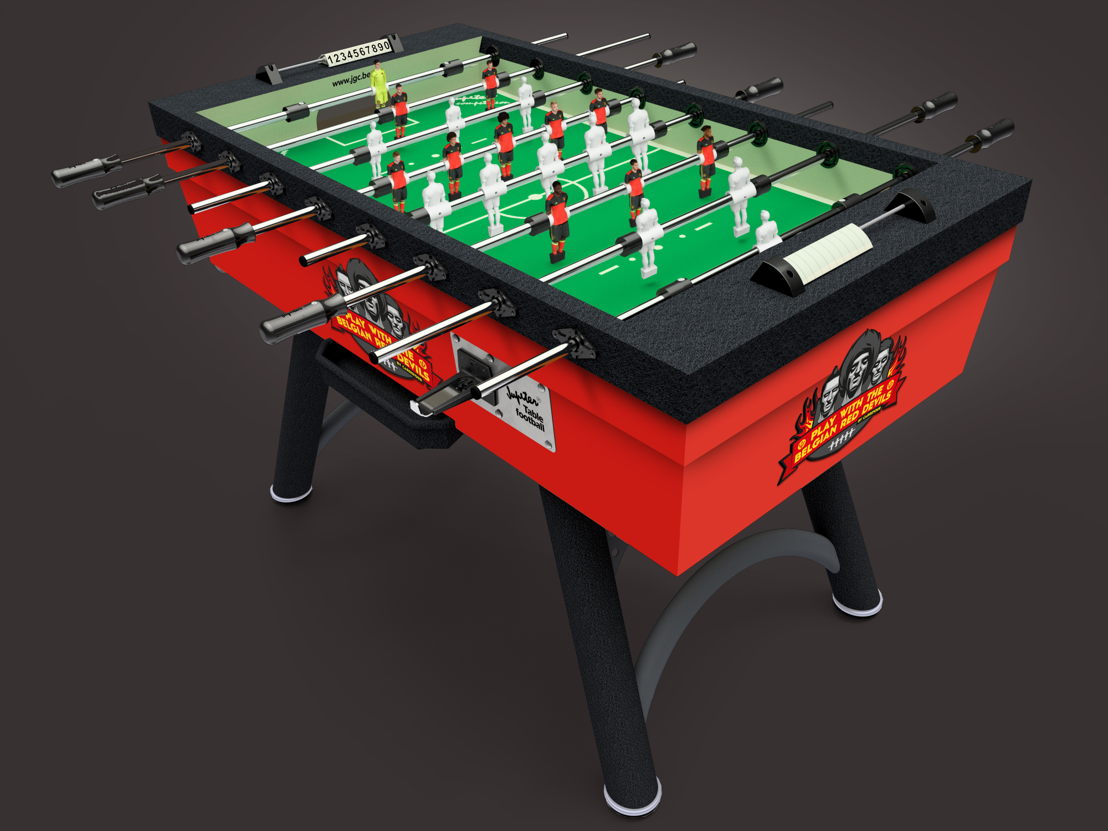 Tom Berth
Creative Director